In version 5 of Boring Toolbox we released scheduling for device reports. This feature will allow you to receive pre-generated reports in your inbox giving you the ability to monitor system health and retention compliance without any extra effort.
Set up email
Set up email notifications via
Introduction to the view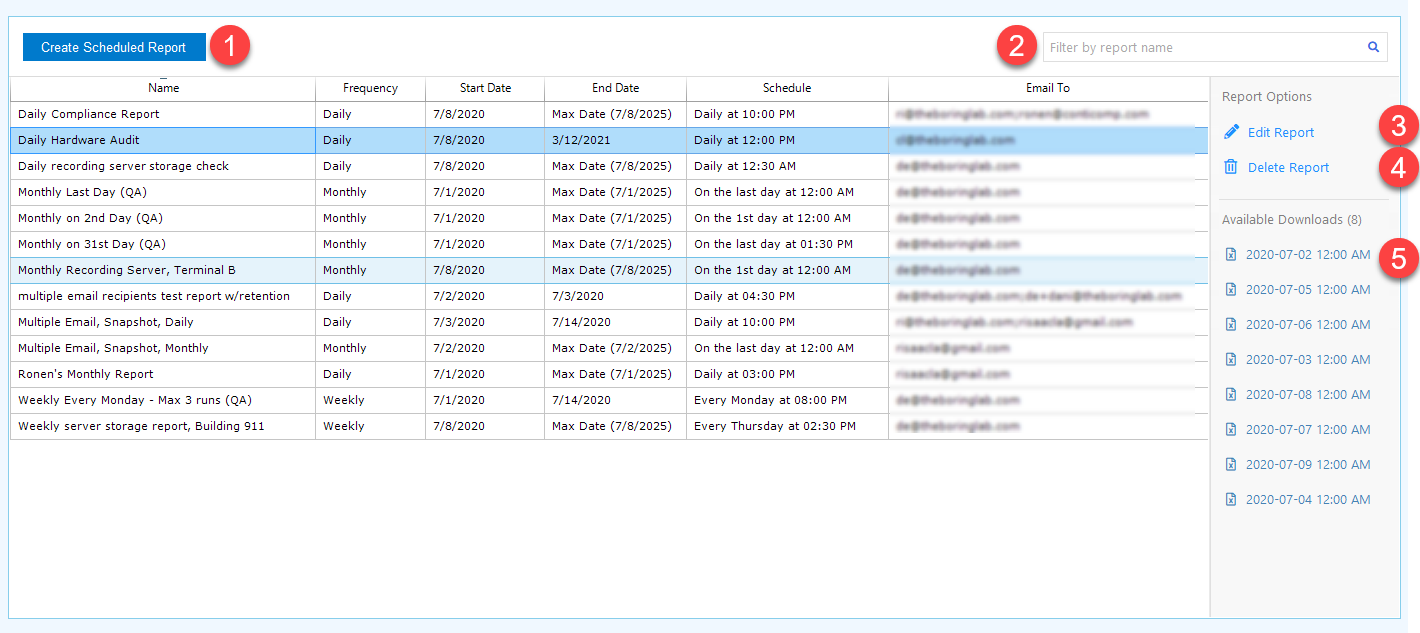 Button to create scheduled reports
Search for previously created scheduled reports by name
Select a report and click Edit Report to alter the schedule or report criteria
Select a report and click Delete Report to delete all past and future reports for that entry
Allows you to download previously generated reports
How to configure a scheduled report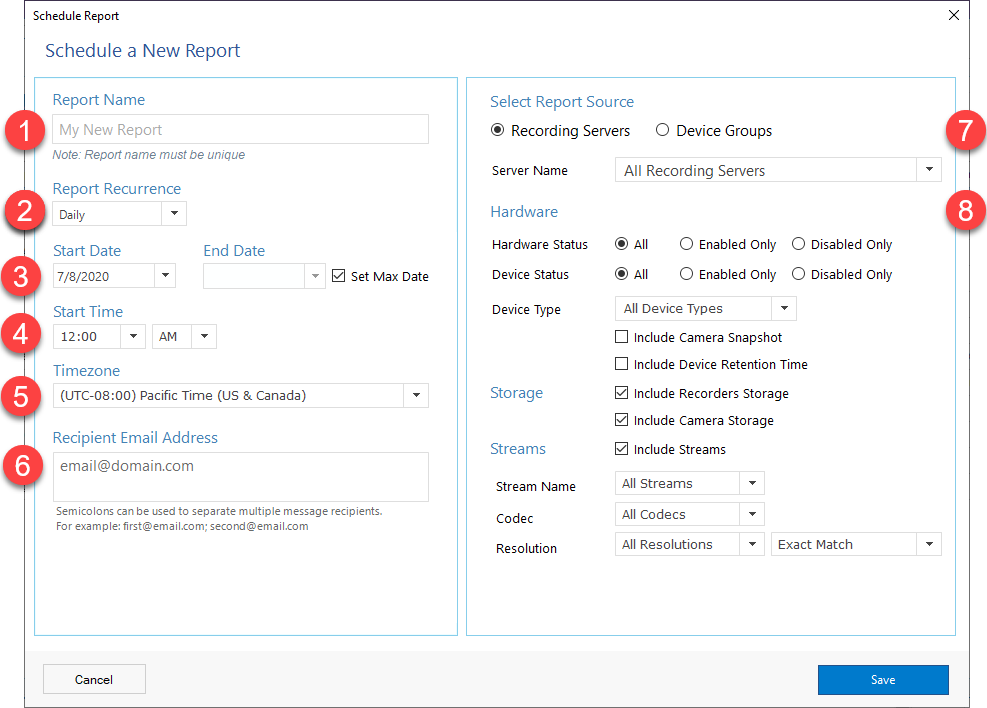 Enter a name for the report. This will also show in the email header when the report comes in.
Select recurrence of daily, weekly and monthly
First and last date the report will run. Set max date for last date is checked by default.
Start time is the time you would like Boring Toolbox to begin to run the report.
Timezone the report should run in.
Emails address who should receive the report. Multiple emails should be separated by a semicolon (;).
Select the devices you would like to be included in the report.
Choose from a variety of filters and options.
Report Recurrence Options
Depending on your recurrence selection you will have different options for when you can run the report.
Daily

Start Date: Earliest day you would like the report to run
End Date: The last day to run the report
Set Max Date: Will set the last date 5 years in the future
Weekly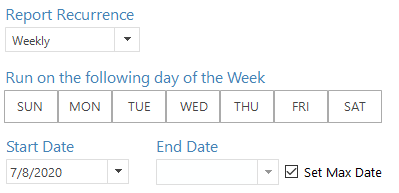 Select what day of the week you would like to run the
Monthly
Select what day of the month you would like the report to run

First day of the month
Last day of the month
Specific day between the 2nd and 30th
Receipt of reports
Reports will arrive in your inbox via email notifications from alert@theboringlab.com. There will be a button in the email which you can click to download the report. For security, this button will connect, via HTTPS, to the Boring API to download the report.
Important: This means that you will need to access your Milestone XProtect Management Server in order to download the report