If you need to export only a section of your data, say a specific camera model, you will need to do two things.
Create a device group for those device types
Run a report using that device group as a filter
Creating a model specific device group
Use Boring Toolbox auto-groups to easily create device groups per each camera model. In this example lets create an export only for the Axis P3384 cameras model.
Log into Boring Toolbox
Go to the Device Groups section
Click on the Auto Device Groups button
The Auto Device Groups wizard will appear
In the wizard, Click on the Generate Preview button
On the right side of the wizard click
Select None
Then select only the device group of the camera model you would like to report on. In this case the Axis 3384.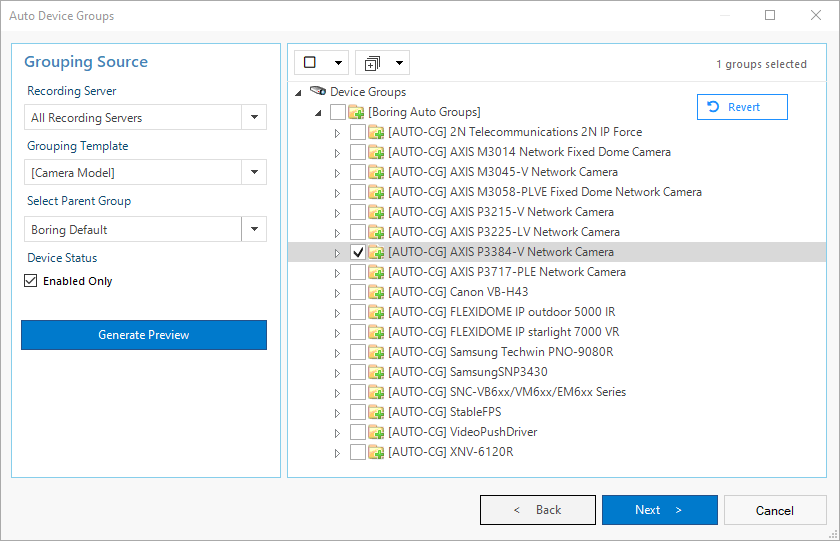 Click Next >
Confirm and click Save Changes
You will now see the new device group available in the main window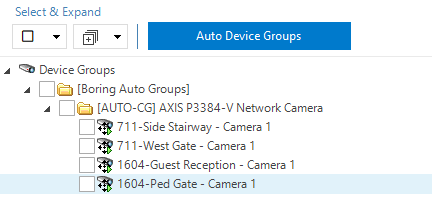 Run the report
On the left navigation, click on Camera Report
Under Select Report Source, select the Device Group radio button
In the Device Groups section, click the Select Device Groups button
Select the new device group from the list
Press the Include All Device Groups button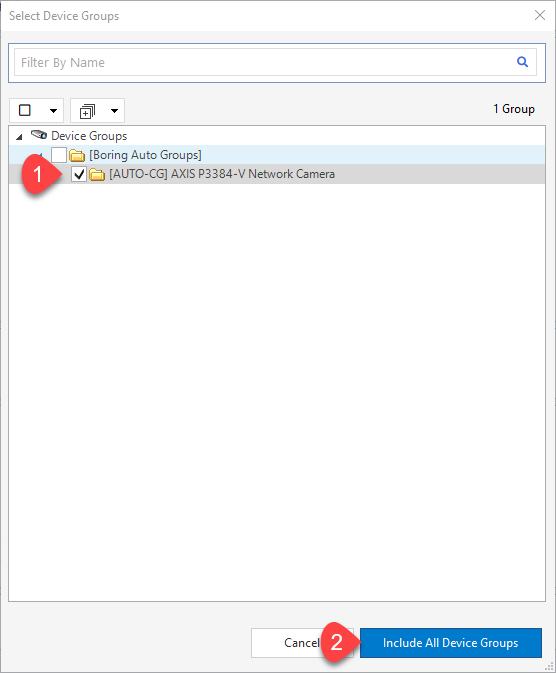 Select the filters and options of the report as desired
Click the Generate Report button to create the Excel report