Below you will find the process of updating your license from the free-trial to a perpetual or paid subscription version.
Click on the Trial will expire in XX Days button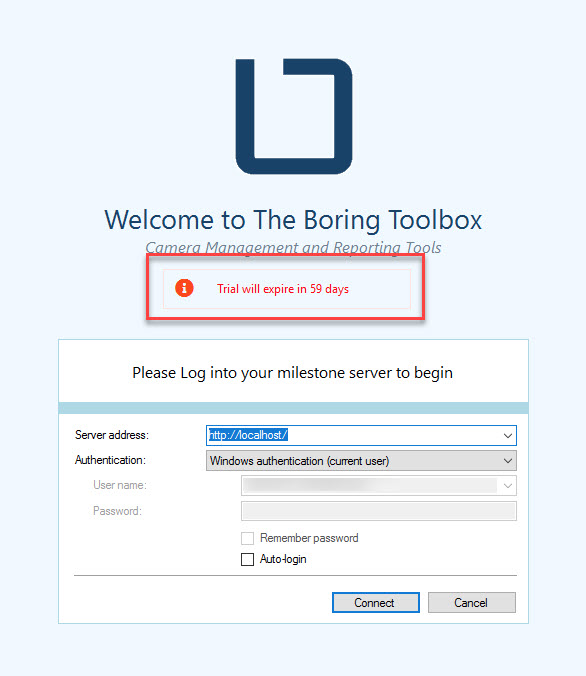 Click on Activate License button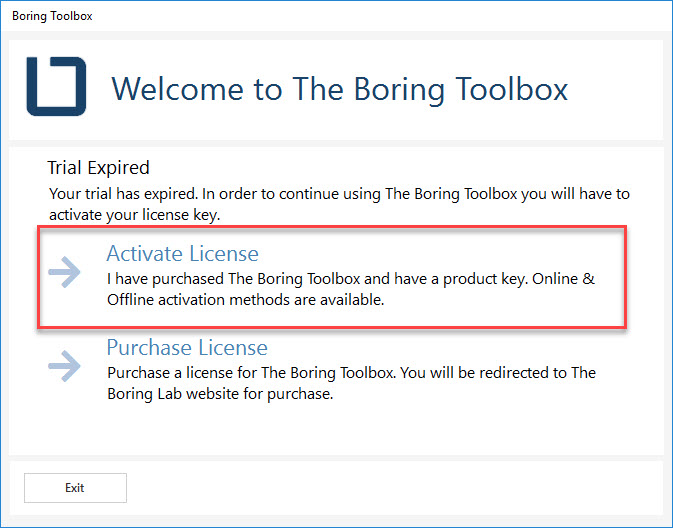 You now have a choice of online and offline activation.
Online Activation is the most common method. Here all you need to do is enter in your license key, Full Name and email as shown on your welcome email and press Activate License.
​
​
Offline activation is strictly for those locations that are not able to connect to the internet.
Offline activation is not supported on Subscription Licenses or Free-Trials
Select the Offline License Activation radio button
Copy the computer ID
Send an email with the computer ID (see below), full name and email of the licensee to license@theboringlab.com.
The licensee will then receive an email back with the license key. Print it out.
Go back to the offline activation screen and enter in the full name, email and license key you just received and press Activate License
​
​
All set!
​