Are you transitioning from a 30-day free trial of the Boring Toolbox to a full production license? This guide will walk you through the straightforward process of applying your newly acquired license to your existing installation.
Deactivate the existing free trial license
Launch The Boring Toolbox client and on the login screen, click the ? in the bottom left corner

Click "Deactivate License"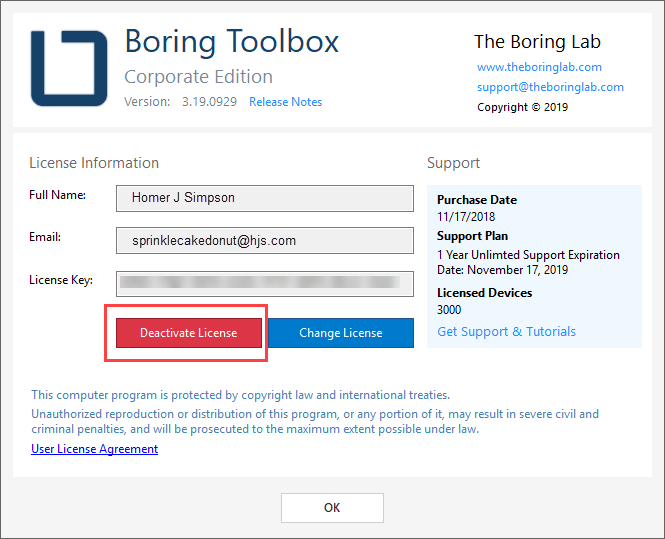 Confirm you would like to deactivate the license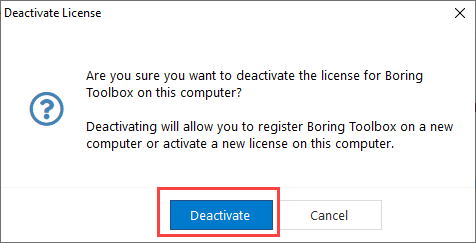 Purchased license activation
Once deactivated, launch The Boring Toolbox again and go through the activation process.