The first time you launch The Boring Client you will be asked to activate the software. Here is how you get going...
Find your license key
The license key can be found in your welcome email and will look something like this:
B9W2-GGVV-KK777-CUP5-TT11-J3J5-CHHY-0V9C
Activate the trial
Be sure you are on the internet and select, Activate License
​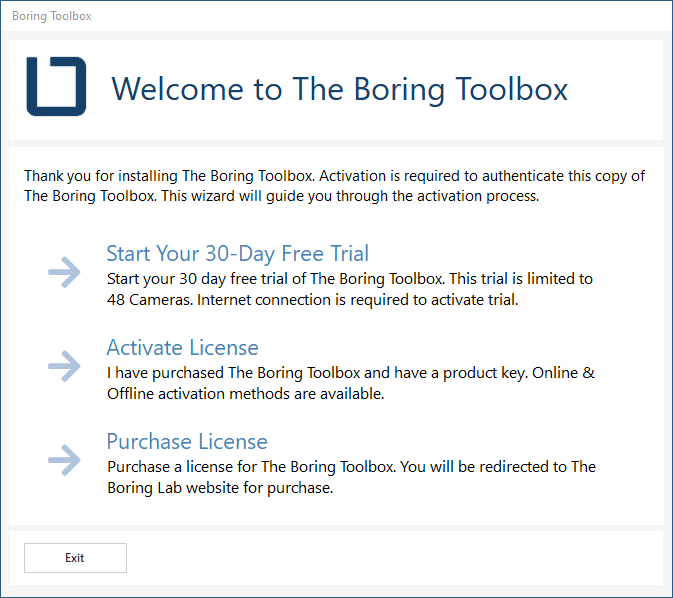 ​
You now have a choice of online and offline activation.
Online Activation is the most common method. Here all you need to do is enter in your license key, Full Name and email as shown on your welcome email and press Activate License.
​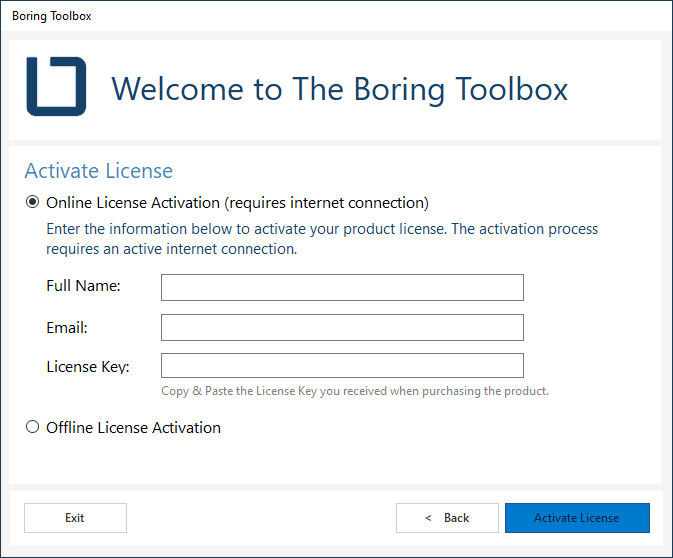 ​
Offline activation is strictly for those locations that are not able to connect to the internet.
Select the Offline License Activation radio button
Copy the computer ID
Send an email with the computer ID (see below), full name and email of the licensee to support@theboringlab.com.
The licensee will then receive an email back with the license key. Print it out.
Go back to the offline activation screen and enter in the full name, email and license key you just received and press Activate License
​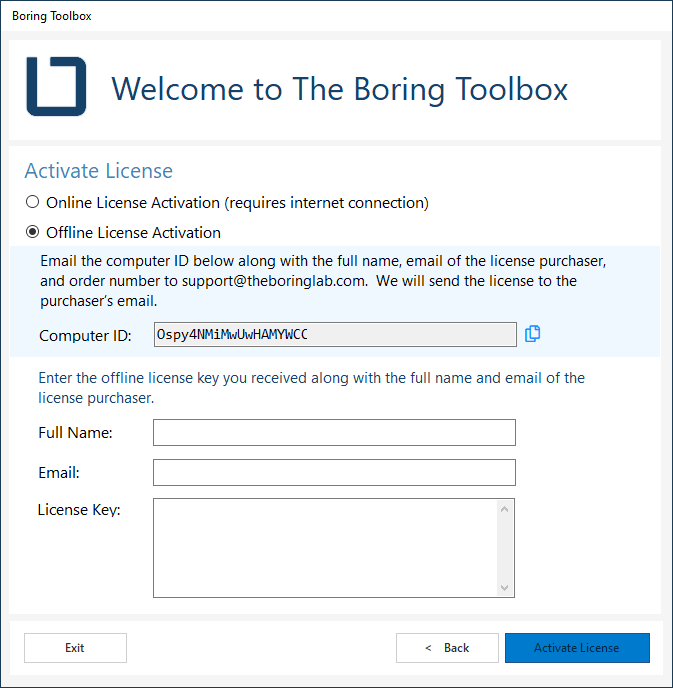 ​
All set!
​