If you activated Boring Toolbox with a different windows user account and you're trying to update your license, you may find your license configuration options in the about in the about menu are missing.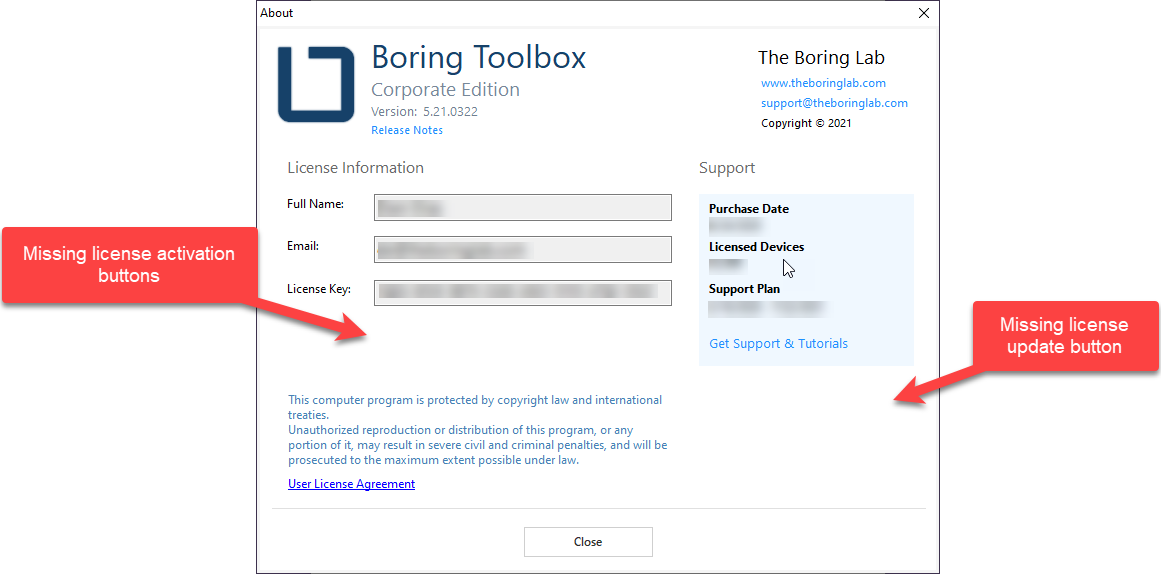 The license upgrade options are available for the windows user that first activated the Boring Toolbox client. If you can't login with the same windows user that initially activated the client, please follow the steps below to manually remove the current activated license and reactivate the Boring Toolbox.

If you would like to delete the current license manually:
Close Boring Toolbox client if running.
Navigate to "C:\ProgramData\The Boring Lab\Boring Toolbox\"
Delete "License" folder. See screenshot below
Open Boring Toolbox
Enter license information to activate the license.