This error message can pop up for a couple of reasons but most are basic connectivity issues. Here are some basic troubleshooting tips to fix this error and log in successfully.
If you are having issues with using Windows Authentication(Current User) on login, make sure that in "IIS Manager" your "Windows Authentication" is enabled for the BoringAPI.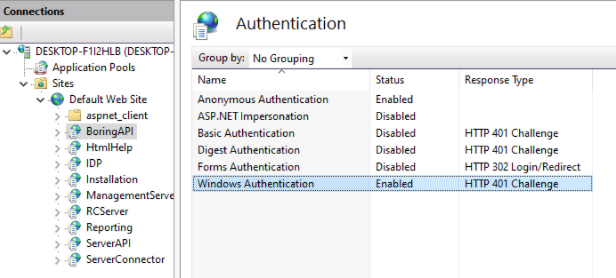 Make sure that "BoringLabServices" AppPool is started and running in IIS Manager. If it is not, then you will not be able to connect.