You can now update your license by following these steps!
Navigate to your license in the boring toolbox by clicking "about."

Once the prompt opens up showing your license information, you can simply click "Check License Status."

This should update your license automatically!

Below is a screenshot of the button you are looking for!
Below is a screenshot of License information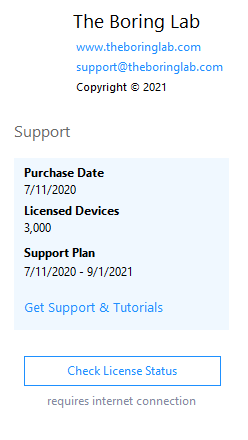 You will need to do this for each Toolbox Client associated with your license to have them all up to date*